Eva Leitolf is tenured full professor and head of the Studio Image in the BA art major at Free University of Bozen/Bolzano in Italy since February 2019.
https://www.unibz.it/en/faculties/design-art/academic-staff/person/37228-eva-leitolf
ELIZA&Frankenstein. Techtopian Image Narratives
Winter semester 2019/20
The studio was supported by Giulia Cordin (visual communication) and German Duarte Peñaranda (media theory). 
Daniela Capaldo, FOURZEROFOUR, two digital prints on paper, 67x100 cm and three panel installation, various dimensions
Chiara Duchi, UNCEASING INTERLUDES, thirteen maps: twelve prints on A3 paper, one fragmented map printed on nine polycarbonate sheets linked by four stainless steel threaded bars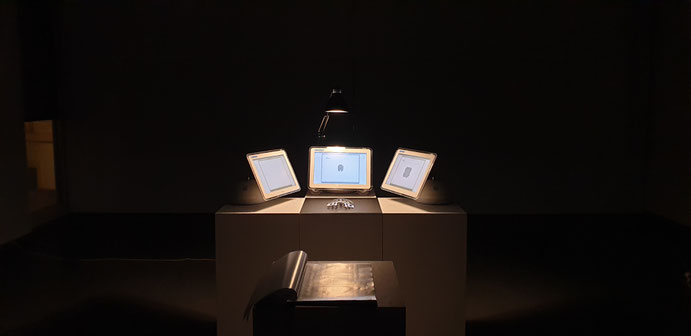 Mark Markin, NONA, laser cut alluminum, video loops and manual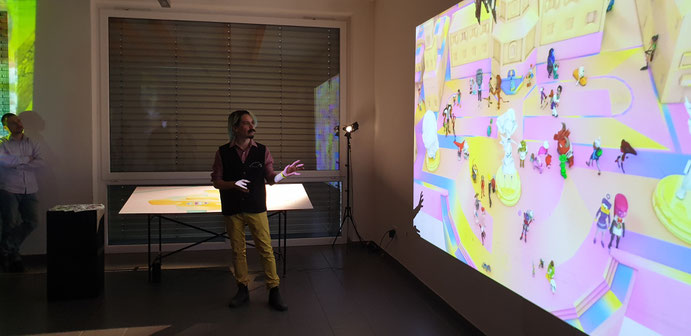 Fabian Mosele, FANtasia -- Shared  Lands, 3' video loop, projection on wall, and one inkjet print, 105x185 cm, mounted on a hardboard panel, various stickers
Luisa Pisetta, No Title (Chapter 1), two projectors and seven suspended transparent sheets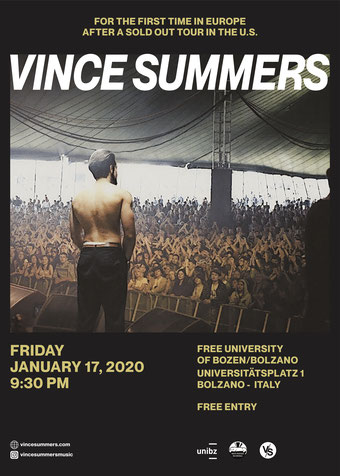 Giacomo Turra, VS, 90' performance with microphone and electric guitar, Instagram posts and stories, 70x100 cm posters
Guest critics Prof. Dr. Bernhart Schwenk (Pinakothek der Moderne, Munich) and artist Miro Craemer discuss Michael Ungerer's work Fünfstrahling at the GOG show
VIOLENT IMAGES
Summer semester 2019
The Studio Image project for summer semester 2019 examined manifold forms of representation of violence.  Still as well as moving images both reflect and exert violence in connection with their production, dissemination or use. Through the lens of diverse topics the studio investigated how representations of violence can set in motion, subvert and transform social, political and media discourses. Historical and contemporary image strategies, intense theoretical explorations, a film programme and discussions with invited artists and curators supplied inputs as participants developed their own artistic ideas and concepts. In the course of the semester students  realised these in a photographic and/or video-based project and in an artist book. 
The studio was supported by Giulia Cordin (visual communication) and German Duarte Peñaranda (media theory).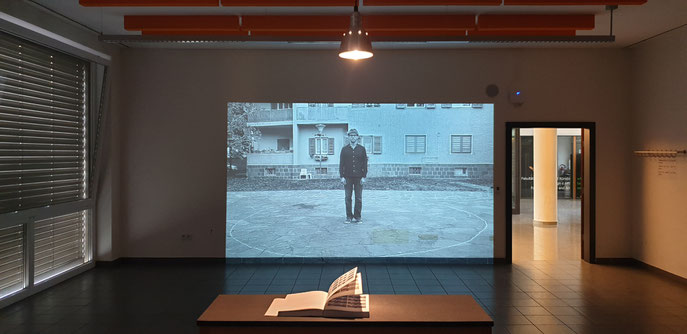 Irene Sabine Rainer, Shared Space, 4' 29'' HD video loop showing a man sharing a defined space with a drone operated by the artist. The view of the drone is documented in the artist´s book "homo ad circulum" in over 2000 images.
Marco Tilli,  Hyperrefle(x)xion,  mirroring real time projections with two video cameras and  two beamers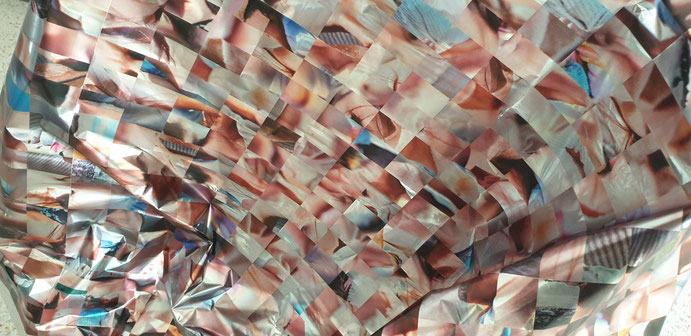 Marco Tilli, miremoplus 7.0, UV-print on mirror paper, 120 x 80 cm, chair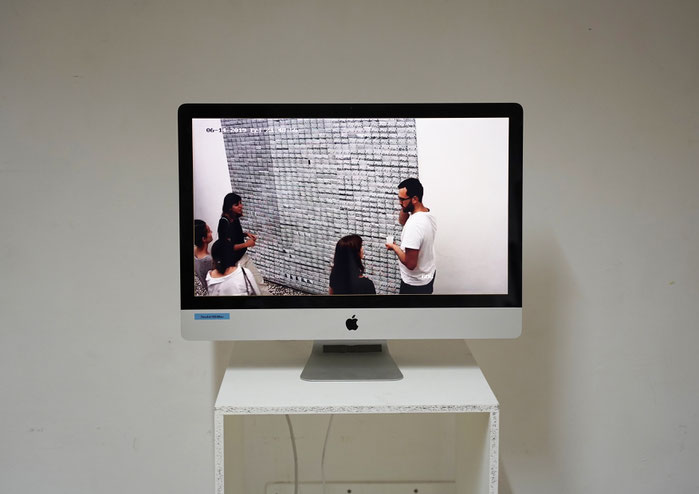 Elisa Faletti, Incidents and Situations from Common Life / Chapter II, 2560 surveillance images of Jerusalem's  Western Wall from Earthcam's website, prints on paper, security camera and monitor
Giacomo Turra,  Eight Days to  Disappear, 7 ink jet prints mounted on panels, various dimensions ; Matteo Zoccolo, So Heartbreaking, 57 fiber-based silver prints, 12.6 x 17.7 cm,  display case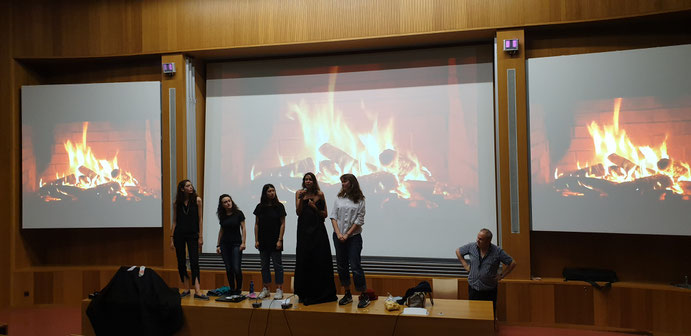 Josefina Sundblad, Isabella Panigada, Irene Chiogna,  Marilia Fara, Natalie Steinhouse, Maria Elena Rossi, Martina Vera Colella, Elisabeth Pfeifauf, Pierro, Searching for Humans. Real ones only present Raw Exposition. An Improvisational Theater Performance