Application deadline for BA art and design program: 11 July 2019
Apply here!
Eva Leitolf is tenured full professor and head of the Studio Image in the BA art major at Free University of Bozen/Bolzano in Italy since February 2019.
https://www.unibz.it/en/faculties/design-art/academic-staff/person/37228-eva-leitolf
Summer semester 2019
VIOLENT IMAGES
The Studio Image project for summer semester 2019 examined manifold forms of representation of violence.  Still as well as moving images both reflect and exert violence in connection with their production, dissemination or use. Through the lens of diverse topics the studio investigated how representations of violence can set in motion, subvert and transform social, political and media discourses. Historical and contemporary image strategies, intense theoretical explorations, a film programme and discussions with invited artists and curators supplied inputs as participants developed their own artistic ideas and concepts. In the course of the semester students  realised these in a photographic and/or video-based project and in an artist book. 
The studio was supported by Giulia Cordin (visual communication) and German Duarte Peñaranda (media theory). 
A publication of our semester is in progress.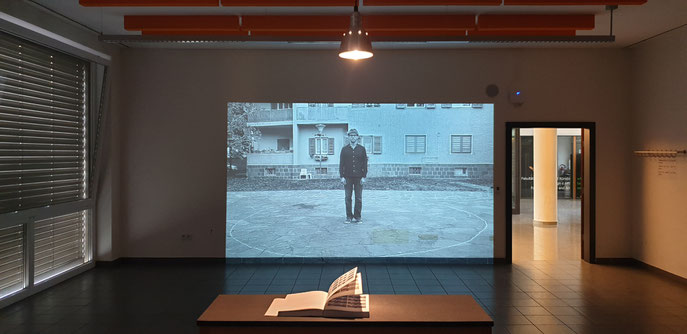 Irene Sabine Rainer, Shared Space, 4' 29'' HD video loop showing a man sharing a defined space with a drone operated by the artist. The view of the drone is documented in the artist´s book "homo ad circulum" in over 2000 images.
Marco Tilli,  Hyperrefle(x)xion,  mirroring real time projections with two video cameras and  two beamers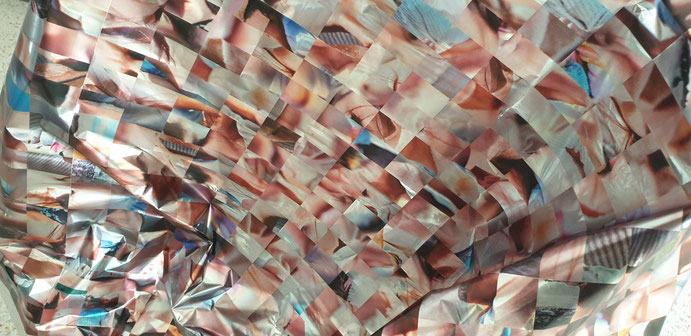 Marco Tilli, miremoplus 7.0, UV-print on mirror paper, 120 x 80 cm, chair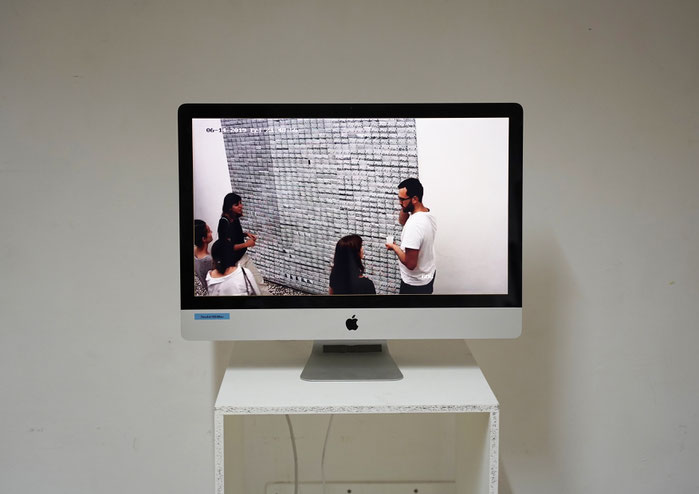 Elisa Faletti, Incidents and Situations from Common Life / Chapter II, 2560 surveillance images of Jerusalem's  Western Wall from Earthcam's website, prints on paper, security camera and monitor
Chiara Martini, Smile, three photographs , 3 x 2 m, each printed 64 white A3 papers
Giacomo Turra,  Eight Days to  Disappear, 7 ink jet prints mounted on panels, various dimensions ; Matteo Zoccolo, So Heartbreaking, 57 fiber-based silver prints, 12.6 x 17.7 cm,  display case
Giacomo Turra,  Eight Days to  Disappear, 7 ink jet prints mounted on panels, various dimensions, detail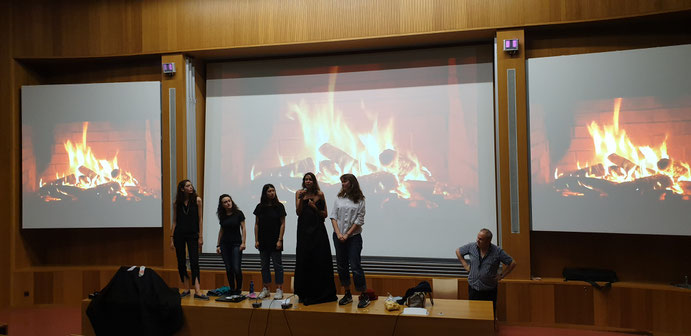 Josefina Sundblad, Isabella Panigada, Irene Chiogna,  Marilia Fara, Natalie Steinhouse, Maria Elena Rossi, Martina Vera Colella, Elisabeth Pfeifauf, Pierro, Searching for Humans. Real ones only present Raw Exposition. An Improvisational Theater Performance
End of semester pizza at the Talvera, June 2019