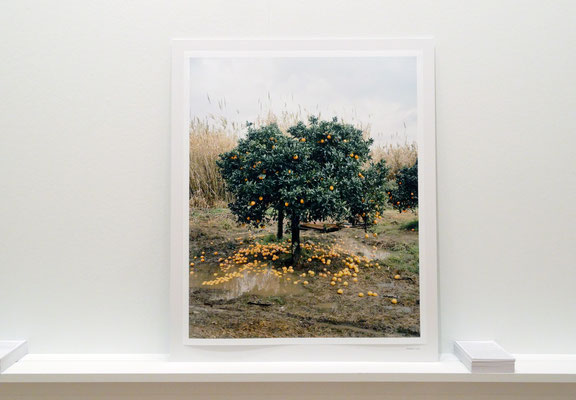 POSTCARDS FROM EUROPE
in
The World to Come: Art in the Age of the Anthropocene
The Harn Museum of Art at the University of Florida, Gainesville/USA
18 September 2018 - 3 March 2019
A. Alfred Taubman Gallery, University of Michigan Museum of Art, Ann Arbor/USA
27 April - 28 July 2019
The World to Come: Art in the Age of the Anthropocene explores an era of rapid, radical and irrevocable ecological change through works of art by 45 international contemporary artists. Environmental issues are being examined through works of photography, film, sculpture and mixed media, as well as related symposia and programming
With works by Subhankar Banerjee, Edward Burtynsky, Sandra Cinto, Charles Gaines, Mishka Henner, Chris Jordan, William Kentridge, Wifredo Lam, Maroesjka Lavigne, Eva Leitolf, Dana Levy, Yao Lu, Pedro Neves Marques, Gideon Mendel, Ana Mendieta, Kimiyo Mishima, Richard Misrach, Beth Moon, Richard Mosse, Gabriel Orozco, Trevor Paglen, Abel Rodríguez, Allan Sekula, Taryn Simon, Thomas Struth, Bethany Taylor, Sergio Vega, Andrew Yang and others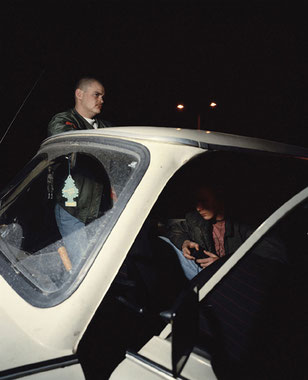 DEUTSCHE BILDER — EINE SPURENSUCHE (GERMAN IMAGES — LOOKING FOR EVIDENCE)
in
Here We Are Today. Von Andreas Gursky bis Shirin Neshat
Bucerius Kunstforum, Hamburg
8 June - 29 September 2019 (Save the date )
with works by Doug Aitken, Thomas Demand, Andreas Gursky, Pieter Hugo, Herlinde Koelbl, Eva Leitolf, Shirin Neshat, Marcel Odenbach, Tobias Zielony a. o.
https://www.buceriuskunstforum.de/ausstellungen/von-andreas-gursky-bis-shirin-neshathere-we-are-today/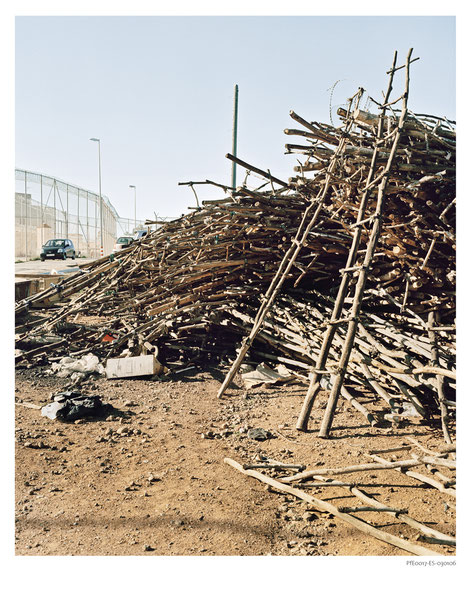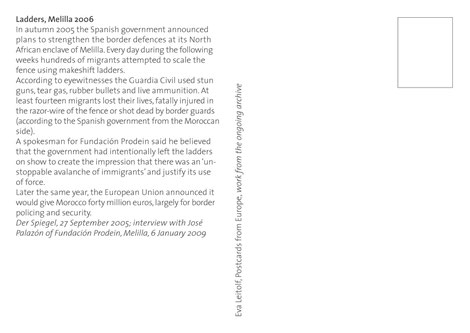 POSTCARDS FROM EUROPE
in
Whose land have I lit on now? Contemplations on the notions of hostipitality
Savvy Contemporary, Berlin
19 May - 24 June 2018
Opening on 18 May, 7pm
with works by Abbas Akhavan, Meriç Algün, Mounira Al Solh, Steeve Bauras, Deanna Bowen, Banu Cennetoğlu, Stephanie Comilang, Victor Ehikhamenor, Antje Engelmann,
Louis Henderson, Eva Leitolf, Doris Maninger, Sabelo Mlangeni, Emeka Okereke, Neda Saeedi, Ming Wong, Tinofireyi Zhou
http://savvy-contemporary.com/en/projects/2018/whose-land-have-i-lit-on/
POSTCARDS FROM EUROPE
in
Space of Flows
Krakow Photomonth Festival
The Seweryn Udziela Ethnographic Museum
25 May - 24 June 2018
curated  by Iris Sikking
http://photomonth.com/en/portfolio/eva-leitolf-postcards-from-europe/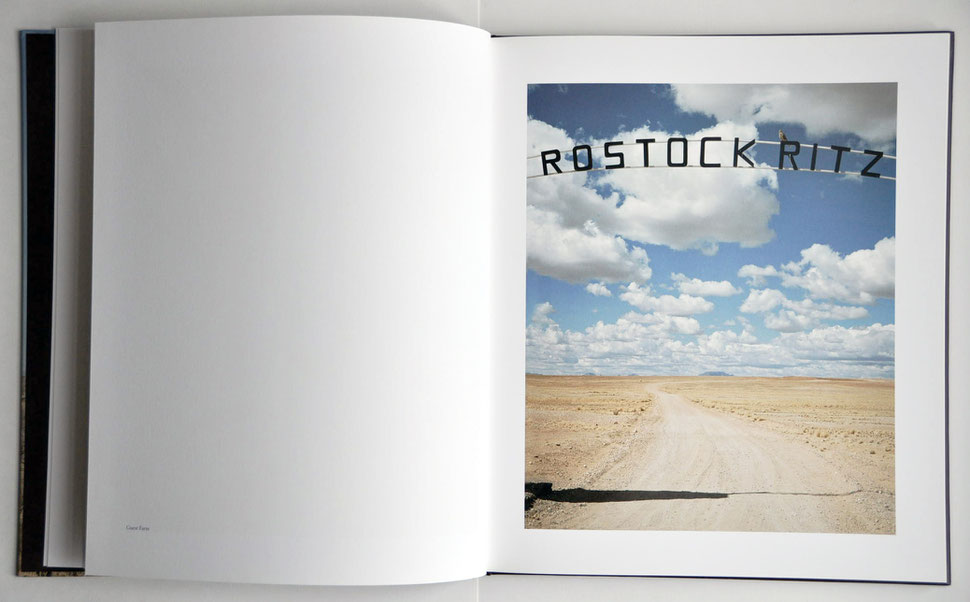 Critical Counter Narratives: The Visual and the Written in  Rostock Ritz and  Postcards from Europe
Lecture and talk
Thursday, 26 May 2018, 11.30am
at the conference Bodies Across Borders: Oral and Visual Memory In Europe and Beyond, European University Institute, Florence
https://www.eui.eu/events/detail?eventid=136415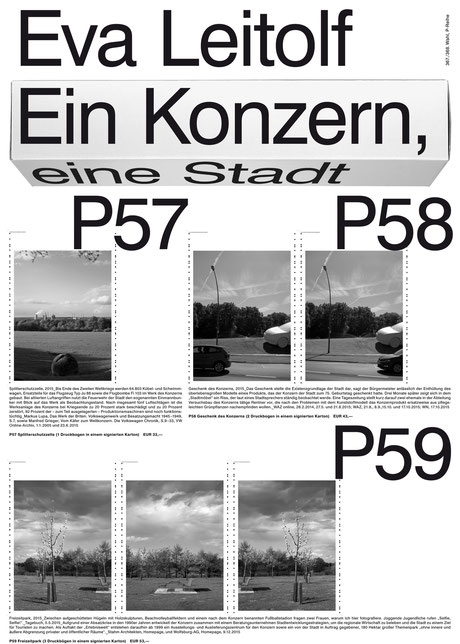 EIN KONZERN, EINE STADT (COMPANY TOWN)
Griffelkunst edition 2017
Conceived and designed with Christian Lange, Munich
Prison, Patience, Pragmatism and Photography
A conversation with Lisa Riordan Seville & Zara Katz, their protagonist Krystal Bush and journalist Pia Dangelmayer from ProPublica
moderated by Eva Leitolf

Friday, 13 October 4.30pm
Lothringer13 Halle & Rroom, Munich
We ourselves call each other newcomers
Eva Leitolf, Michael Danner & Thomas Dworzak
in a talk with novelist Franz Dobler 
Saturday, 14 October 2017, 7.30pm
Lothringer13 Halle & Rroom, Munich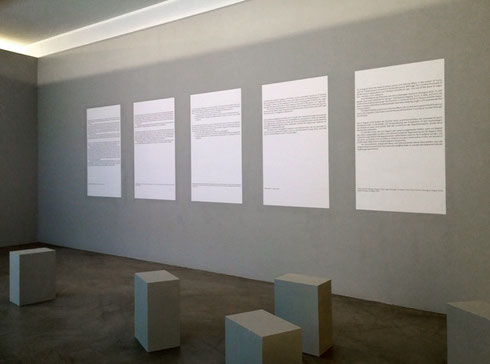 MATTERS OF NEGOTIATION
in
Etrangement familier
Musée de l´Elysée, Lausanne/CH
Opening on 24 October, 7.30 pm
25 October 2017 to 7 January 2018
with works by Simon Roberts, Shane Lavalette, Alinka Echerverria, Zhang Xiao and Eva Leitolf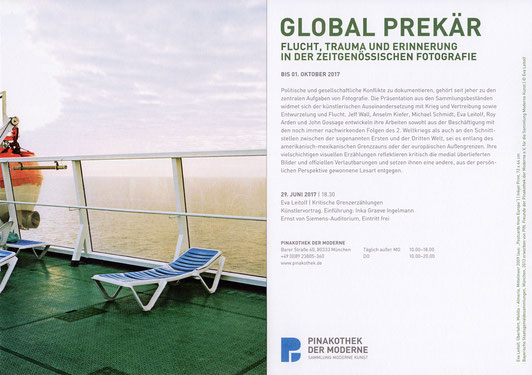 KRITISCHE GRENZERZÄHLUNGEN -- CRITICAL COUNTER-NARRATIVES
Eva Leitolf im Gespräch
Postcards from Europe, die frühen Neunziger und neue Arbeiten...

Einführung und Moderation: Inka Graeve Ingelmann, Leiterin der Sammlung Fotografie und Neue Medien, Pinakothek der Moderne
DO 29.06. 2017| 18.30 | Pinakothek der Moderne München, Ernst von Siemens-Auditorium
CONNEXIONS - Gesprächsreihe der Sammlung Moderne Kunst in der Pinakothek der Moderne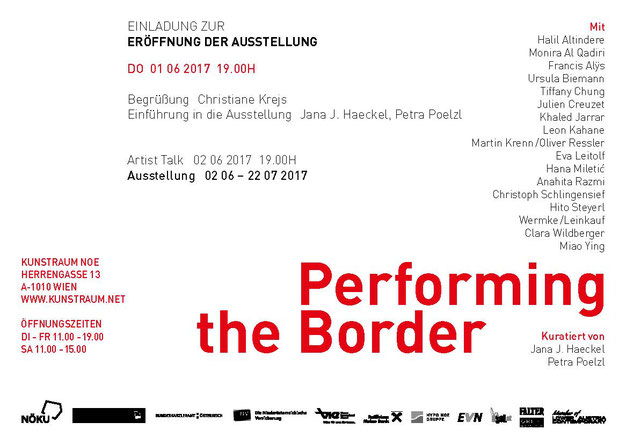 POSTCARDS FROM EUROPE
in
Performing the Border
Kunstraum Niederösterreich, Wien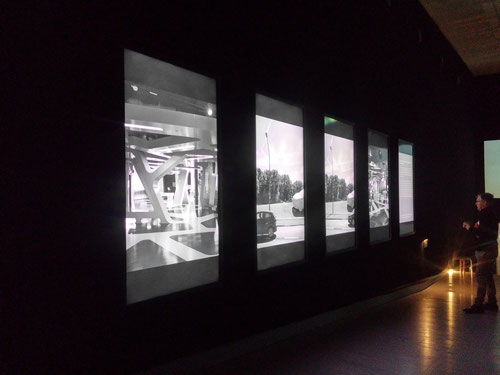 EIN KONZERN, EINE STADT (COMPANY TOWN)
in
Work in Motion
(Lavoro in Movimento: Lo sguardo della videocamera sul comportamento sociale ed economico)
Fondazione MAST, Bologna/I
25 January  – 17 April 2017
with works by Harun Farocki/Antje Ehmann, Willie Doherty, Armin Linke, Ali Kazma, Yuri Ancarani, Eva Leitolf, Pieter Hugo, Gabriela Löffler, Chen Chieh-Jen, Julika Rudelius, Ali Kazma, Ad Nuis, Gaëlle Boucand, Thomas Vroege.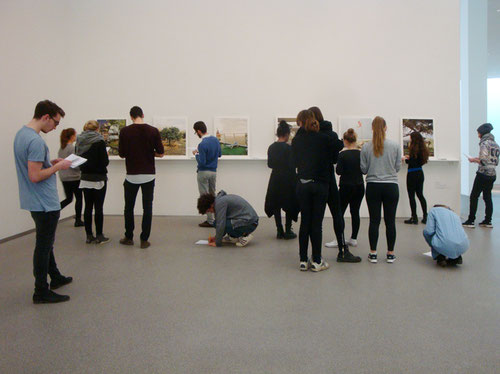 Global Prekär: Flucht, Trauma und Erinnerung in der zeitgenössischen Fotografie
Pinakothek der Moderne, Munich/DE
10 February 2017 – 1 October 2017
with works by Michael Schmidt, Jeff Wall, John Gossage, Anselm Kiefer, Roy Arden and Eva Leitolf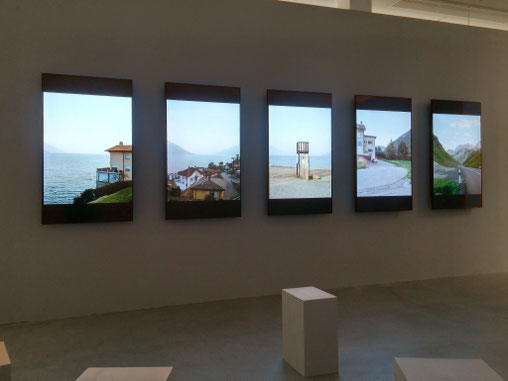 MATTERS OF NEGOTIATION
in
Unfamiliar Familiarities
Fotozentrum Winterthur/CH
11 February to 7 May 2017
with works by Simon Roberts, Shane Lavalette, Alinka Echerverria, Zhang Xiao and Eva Leitolf